Added on April 1, 2017
Zachary Berry
"The News Wheel Moves To Canada" , "TNW Canada" , Canada , Donald Trump , Justin Trudeau , Mercedes-Benz , The West Wing Wheels
24 Sussex Drivers: Justin Trudeau
Travel from Pennsylvania Avenue all the way North to Sussex Drive in this special Canadian spin on "The West Wing Wheels"
It hasn't even been 100 days into the new presidency yet, and many people are already pretty tired of the Trump administration. Of course, most of the people who swore they would move to Canada if the Donald somehow won either were bluffing or learned very quickly that moving to a new country is a lot harder then it sounds, even if they are our next door neighbors.
But let's use our imaginations and pretend for a second that we did move to Canada. Unless you already live in Canada. In that case, "Congratulations!"
Instead of a president, we would have a prime minister, and there would be many important things to learn about the leader of of our new home country. Chief among them is what the prime minister drives.
Well, what did you expect? This is an automotive website after all.
So in a similar vein to "The West Wing Wheels," I would like to examine what the prime minister of our neighbors to North drives around. Therefore, we invite you to enjoy this special installment of "24 Sussex Drivers."
---
Justin Trudeau: 23rd Prime Minister of Canada (2015-Present)
---
In many ways, Justin Trudeau is the antithesis of Donald Trump. Trudeau is a very liberal politician, while Trump has never really been described as all that progressive.
Pandas cuddle up with Trudeau:
While bald eagles attack Trump: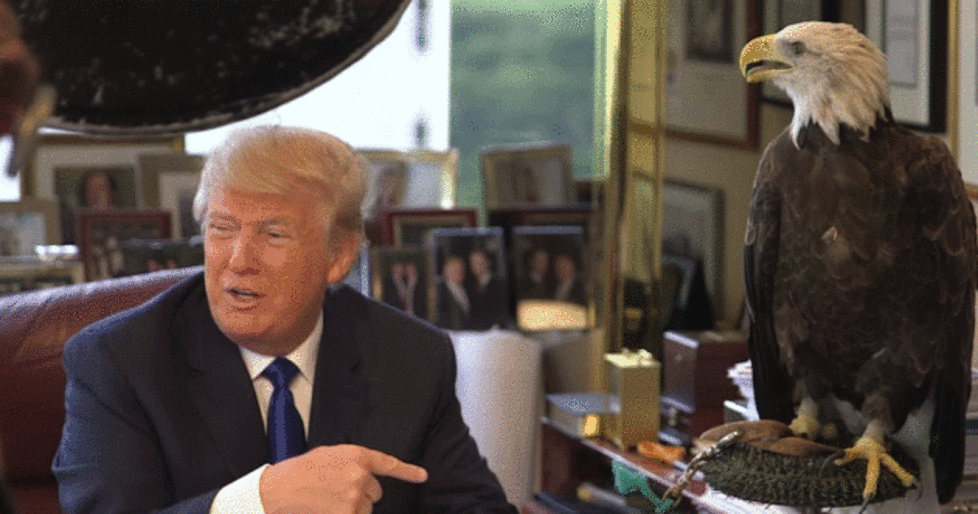 However, as different as these two North American leaders are, they do share a handful of similarities. For starters, they both seem to have some level of friendly affection for Trump's daughter, Ivanka.
Trudeau recently invited the President's daughter to a Broadway play that was ironically enough about immigration. Trump, meanwhile, has glowing words to say about his daughter, such as, "I've said that if Ivanka weren't my daughter, perhaps I would be dating her."
The similarities don't end there. Both men owe quite a bit of success to their fathers.
Donald Trump inherited a "small" loan of $1 million from his father. Meanwhile, Justin Trudeau eventually followed in his father's footsteps as Prime Minister of Canada.
Furthermore, Justin Trudeau received one of his most prized possessions from his father: a 1960 Mercedes-Benz 300SL.
When Pierre Trudeau was Prime Minister of Canada, he would spend quite a bit of time cruising down the roads of the Canadian capital behind the wheel of his 300SL. The Mercedes model, considered by many to be one of the most beautiful cars ever crafted, matched the former Prime Minister's sense of style.
When Pierre Trudeau passed away in 2000, his eldest son, Justin, inherited the Mercedes roadster. Justin Trudeau valued the car not just because of how incredible it was to drive, but more importantly because it was one of the only remaining connections he had to his father.
Justin loved the car so much that when it came time for him to marry his then fiance Sophie Grégoire in 2005, he wanted to complete his matrimony in the cabin of the Mercedes.
The classic vehicle required quite a bit of work before it was ready to drive again. That's why Trudeau turned to Rudi Koniczek.
Koniczek was an experienced Mercedes vehicle restorer based out of Victoria. When he asked the future prime minister how long he had to restore the vehicle, Trudeau sheepishly told him six months.
Somehow, Koniczek was able to complete the seemingly impossible task on time. Waiting for him at his seat during the wedding reception was a note from Trudeau that read:
"Thank you for making it possible for my father to come to my wedding."
Before inheriting his father's 1960 Mercedes-Benz 300SL, Justin Trudeau had to drive around in much less glamorous vehicles. You see, prior to entering the lucrative world of Canadian politics, Justin Trudeau carried a number of odd jobs.
These included a being a teacher, a white water raft guide, and a nightclub bouncer. He also boxed on the side.
These jobs don't produce the largest paychecks, so Justin had to settle with driving another Mercedes car. Only this one had holes in the floor of its cabin.
Eventually, Trudeau was able to amass enough money to buy a more reliable Volkswagen Jetta. The Jetta was far from luxurious, but it met Trudeau's modest needs at the time.
Over time, Justin Trudeau took the same route as his father, entering politics and ultimately becoming Prime Minister of Canada in 2015. In a demonstration of his platform's modesty, the Trudeau administration traveled to their first cabinet meeting on a public bus.
When CBC reporter Peter Mansbridge noted the oddity of taking a bus to his first official day on the job, Trudeau simply remarked "Maybe that's your experience on the bus, Peter, but a lot of people take the bus every day to go to work, and that's exactly what we're doing."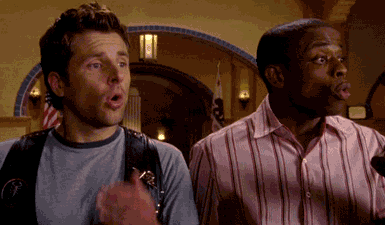 Of course, not everyone is a fan of Prime Minister Trudeau. Take used cars salesmen for example.
Trudeau once remarked that politicians "are now ranked below used car salesmen" in terms of popularity. Warren Barnard, the Executive Director of the Used Car Dealers Association of Ontario, took exception to the remark, sending a heated letter to the politician.
Eventually, Trudeau sent out a formal apology to used cars salesmen everywhere.
Sorry @AutoDriveCanada, poor choice of comparisons. I respect the hard work you all do and thanks for doing it. #sorryforcomparingyoutoEzra

— Justin Trudeau (@JustinTrudeau) September 19, 2013
But ultimately, if used cars salesmen don't like you, then you are probably doing something right.
---
Unfortunately, if you live in the United States of America, then it is time to leave the magic land of maple syrup and head back home. If you would like to learn about the vehicles that our current Commander-in-Chief rides around in, then you can explore his admittedly impressive car collection here.
However, if you are sick and tired of hearing about the Donald, then you can check out past installments of  "The West Wing Wheels." You can start at the beginning with President Taft, or work your way backwards by starting with Obama. The choice is yours, so get out there and vote read!
Sources: NPR, O.Canada.com, Hagerty, CBC, National Post
Zachary Berry currently resides in the Dayton, Ohio area. However, he enjoys traveling from place to place, as he was born in Oklahoma City and has also lived in Albuquerque and Orlando (such is the life of a military brat). Zachary graduated from Ohio University with a major in Strategic Communication, which is fancy talk for advertising and public relations. Beginning his career at The News Wheel as a lowly intern, he was able to climb his way to the top, eventually claiming his place within the last cubicle on the left. Other jobs that Zachary has held include driving around a safari truck at Disney's Animal Kingdom. When he's not putting his nose to the grindstone, Zachary enjoys watching and critiquing movies and television. See more articles by Zachary.