Added on September 14, 2018
The News Wheel
car-themed gifts for your wife , national wife appreciation day , third sunday in september
Car-Themed Ways to Show Your Wife Appreciation This Holiday
Anyone who is currently married or has been married can testify that the role of spouse is no easy task.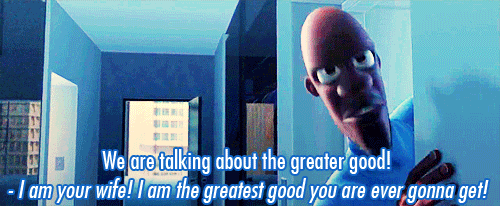 That's why the third Sunday in September has been set aside as "National Wife Appreciation Day," ever since 2006. (National Husband Appreciation Day is April 21, for any of you married gents out there…) This year's event occurs on Sept. 16. In honor of this unique occasion, here are some auto-themed gift ideas to show your wife how much you care.
---
Uncompromising Performance: Discover the capability of the Silverado 1500
---
[wptab name='Auto Detailing']
Detail her vehicle
Offer to deep-clean your wife's ride. If you're a do-it-yourself type of person, you probably already have the basic tools you need for this. Use a pressure washer to cleanse the exterior of the vehicle. Vacuum and wipe down the interior surfaces. Lift stains from the carpet by trying one of these simple methods. If you're short on time, consider taking her auto to a professional detailing place near you.
[/wptab]
[wptab name='Movie Date']
Take her to a drive-in
Indoor cinemas are nice, however why not opt for something a bit out of the ordinary like a movie drive-in? Search the internet for a location near you and plan your visit to coincide with a showing of one of her favorite films.
[/wptab]
[wptab name='Chauffeur the Kids']
Drive the kids
If you have kids, it's likely that your wife regularly transports them to and from doctors visits, sports practices, music lessons and more. Give her a refreshing break by taking over this task for a whole week (or two). It's a small, but meaningful gesture that she's sure to appreciate (because being a mom can be challenging, even for the ones who love their vehicles).
[/wptab]
[wptab name='New Accessories']
Fresh accessories
Modern gadgets are a great way to refresh a daily driver. Why not gift your wife with one of these useful high-tech accessories this holiday? A Bluetooth transmitter, a portable power bank, and car phone holder are three nifty items worth the investment. A head-up display is yet another great option; it'll help keep your wife safe while she accesses the info necessary to make smart driving decisions on each trip. If your wife is constantly cold, no matter how warm the weather is, you could also give her a plug-in seat heater.
[end_wptabset]
---
Back to School: Car maintenance tips for a new school year
---
News Sources: Checkiday.com, National Today