Added on August 24, 2018
The News Wheel
autistic boy gets car parade for birthday , birthday car parade , birthday celebration , eddie peart , rhian peart , Social media
Young Autistic Boy Gets a Car Parade for His Birthday
While many kids opt for a conventional way to commemorate their birthday, like visiting a local entertainment center, some choose more creative celebrations. Eddie Peart got his wish for a car parade, thanks to his mom's Facebook plea and a host of volunteers.
Rhian Peart's social media post rallied local car enthusiasts to participate in a mini car parade for her autistic son. She wanted to make this year's birthday extra special, to help alleviate the stress of starting school for the first time this September.
Eddie loves cars and pretty much anything with an engine. "He knows over 40 different makes and models just from their logo," Rhian testified. His passion for cars isn't surprising, considering that his grandpa and two uncles are auto mechanics.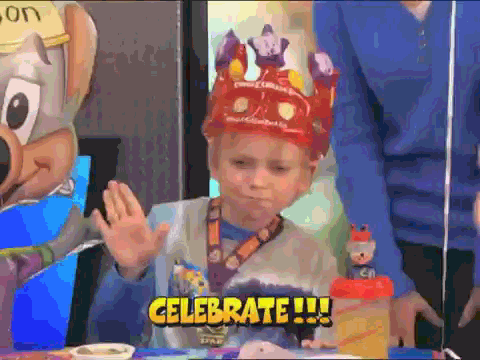 The birthday parade was a great success. Rhian expressed surprise and gratitude at just how many cars turned out for the occasion. "I [was] expecting maybe four or five cars to turn up but I was blown away when over 140 cars."
Watch the video for yourself to witness Eddie's squeals of delight as the cars in the parade went by. He had a huge smile on his face during the entire procession, his mom said.
Eddie had been officially diagnosed with autism earlier this year, in March. If this heartwarming story is any indication of his positive home environment, then this youngster is destined for success. Both when he starts school this fall and during the months and years ahead, as he continues to cultivate a passion for cars.
News Sources: SWNS, New York Post