Added on December 28, 2018
The News Wheel
Camaro , celebrities who received chevys as presents , Chris Evans , Christmas presents , Impala , Kobe Bryant , new car for a new year , new car for christmas , nick young
3 Celebrities Who Received Chevys as Presents
In the few days after Christmas, it's common to reflect on special moments that happened during the holiday…and revel in the cool gifts you received. Maybe you got practical gifts from your mom or a distant relative, like socks or a new mug.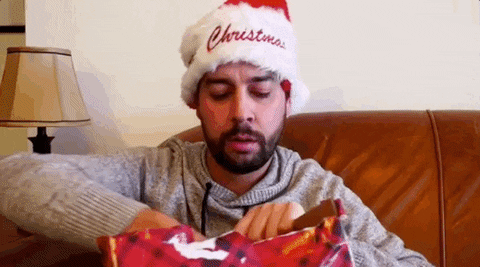 Or maybe you got more extravagant ones like a new iPad, Apple smartwatch, or laptop from an over-generous significant other. Then again, maybe you got a bunch of gag gifts you're not quite sure what to do with — like unicorn poop, a screaming goat toy, or a Nicolas Cage sequin pillow.
All I want for Christmas https://t.co/hyEWXa0ZNQ

— Emily Pringle (@swaaylaa) December 21, 2018
Or maybe you got a new car. Like these three celebrities who received classic Chevy models as presents.
---
New Tread for a New Year: Use the tire finder tool
---
Chris Evans
Captain America actor Chris Evans received this spiffy 1967
Camaro as a gift
from Iron Man star Robert Downey Jr. Downey gave the car to Evans during filming for the third film in the Avengers franchise.
---
Kobe Bryant
Created at @officialwcc for @NBA legend @KobeBryant! The custom House of Kolor blend of purple and royal blue gives this 1963 Impala convertible a similar hue to the purple Bryant wore as a member of the Los Angeles @Lakers.

Available for purchase: https://t.co/fagUNPHCgT pic.twitter.com/p6xxOyOY78

— Barrett-Jackson (@Barrett_Jackson) May 27, 2018
Kobe Bryant's wife, Vanessa, gifted him with this '63 Chevy Impala as a Christmas present. West Coast Customs built this customized model specifically for Kobe (celebrity perks), with its unique Los Angeles Lakers color scheme and low-riding profile. Though Bryant eventually sold the Impala at an auction, there's no denying that he probably misses this classic car. (Check out the new Impala model overview here.)
---
Nick Young
Iggy Azalea gave her boyfriend Nick Young a 1962 Chevy Impala for Christmas, 40+ pics here: http://t.co/xt1peAtedO pic.twitter.com/AWbFVQ8FYD

— IggyAzaleaWeb.com (@iggyazaleaweb_) December 25, 2014
Another lucky recipient of a shiny retro Chevy is Nick Young, Los Angeles Lakers basketball star. His then-girlfriend Iggy Azalea splurged and bought him an electric blue 1962 Impala.
---
Refreshed Reboot: Meet the 2019 Chevy Blazer
---
Whether this holiday season finds you with a new car or not…we here at The News Wheel would like to wish you all a happy holidays. And a safe New Year!
News Source: HotCars
The News Wheel is a digital auto magazine providing readers with a fresh perspective on the latest car news. We're located in the heart of America (Dayton, Ohio) and our goal is to deliver an entertaining and informative perspective on what's trending in the automotive world. See more articles from The News Wheel.