Added on May 9, 2018
The News Wheel
gifts for nurses , national nurses week , nurse appreciation
3 Car-Themed Gifts for Nurses
Since it's National Nurses Week, why not take a moment to express gratitude to a nursing professional you know? Maybe it's a sister, aunt, boyfriend, cousin, or your next-door neighbor. Besides treating them to a snack or meal at one of the many restaurants with nurse discounts this week, including Chipotle and Cinnabon, there are quite a few other ways to show your thanks. Here are three auto-inspired recommendations for gift ideas.
1. Auto Detailing
A gift card to a local auto detailing place is a great gift idea for a nurse. Chances are, they spend many minutes or hours a day commuting to the job. With such short breaks built into their profession, it's likely that they eat in their vehicles, likely contributing to the accumulation of crumbs and spills. What nurse wouldn't appreciate a tidier mode of transportation to help motivate them before a shift, or provide an organized respite after a particularly stressful workday?
2. A Car Nap Kit
Encourage the nurse you know to stay safe during their commute, by gifting them with a car nap kit. This can simply be a tote bag filled with a cozy plush blanket and a neck pillow like the Grand Trunk travel pillow with a built-in eye cover, depicted above.
3. Useful Car Gadgets
A self-heating thermos with a USB cord allows your nurse friend to reheat their cup of coffee later in the day to help them stay alert on the drive home. Another good option is to get them a massaging seat pad for their vehicle, especially if they spend a lot of time lifting or maneuvering patients, which can be hard on the back. A car seat organizer that attaches to the back of the front seat is another useful item for the nurse in your life that could use a helping hand to stay organized.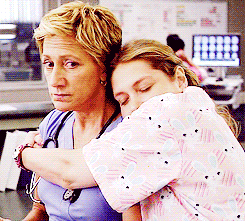 From all of us here at The News Wheel, Happy National Nurses Week to all the nurses out there!
News Source: USA Today