Added on August 22, 2018
The News Wheel
c8 , Chevrolet , chevy corvette news , gm trademarks zora name for mid-engine corvette , Mid-Engine Corvette , mid-engine corvette news , zora
GM Trademarks Zora as the Name for the Mid-Engine Corvette
Until now, many Chevy fans have referred to the upcoming mid-engine Corvette simply as "the Corvette C8." Now, it appears that GM will officially name the mid-engine Corvette "Zora." GM has filed trademarks for "Zora" in nine countries (and union, in the case of the European Union): the U.S., Mexico, Canada, Japan, South Korea, China, Australia, the U.K. and the EU.
Nope, not Zelda… Zora.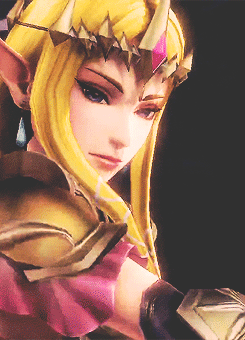 Though come to think of it, there is the Zora Tribe, a fish/amphibian/human race that debuted in "Ocarina of Time"… But we digress.
But exactly where did the brand comes up with this unique name? It turns out that it's Chevy's tribute to the first Corvette chief engineer, Zora Arkus-Duntov. It was his idea to create a mid-engine Corvette in the first place. Interesting fact about Duntov: He moved to Porsche to help improve its vehicles before returning to GM to keep furthering the Corvette. You've got to wonder if the Corvette would still be the same track-worthy ride it is today had it not been for Duntov's commitment to the brand.
---
Purchasing Perks: Advantages of buying vs. leasing
---
Regardless of what you think about the name "Zora" for this special version of the Corvette, you won't have to wait much longer to witness this impressive beast for yourself. The new mid-engine Corvette should make an appearance in January at the 2019 North American International Auto Show in Detroit. It's also possible that Zora might incorporate the brand's recently-patented aero-tech features that include active side-skirts, active spoilers, and Downforce Generating Ducts.
[SPIED] Spy Photos of the Mid-Engine Corvette C8.R Offers the Best Look Yet at the Upcoming C8 https://t.co/OHCugLiBjP via @CorvetteBlogger pic.twitter.com/6M8puQomh1

— Hard Drive Stunts (@HardDriveStunt) August 12, 2018
Until Zora arrives in January, however, you might try distracting yourself by playing some Zelda. (After all, those Zora are pretty fantastic…)
---
Fun Pastimes: Sights to see in Hickory, North Carolina
---
News Sources: GM Authority (here and here)