Added on January 18, 2017
Zachary Berry
Jimmy Fallon , New York , Theme Park , Universal Studios , Walt Disney World
Jimmy Fallon Races Through New York in Bizarre New Universal Studios Ride
Will Race Through New York Starring Jimmy Fallon, the latest attraction from Universal Studios, lead the pack or simply burn out in the theme park race?
Back in 2009, Disney was unsurprisingly the king of the hill when it came to theme parks. According to data collected by the Themed Entertainment Association, the Magic Kingdom was the most-visited theme park in the world, with a recorded 17,233,000 visitors. Even the least-visited theme park at Walt Disney World, Disney's Animal Kingdom, still drew in 9,590,000 visitors.
Meanwhile, Universal Studios Orlando was having a decidedly less successful year. 5,530,000 people visited the property's main theme park in 2009, with even fewer visiting its sister park, Islands of Adventure. In fact, more people that year visited Sea World, which saw an annual attendance of 5,800,000 guests.
Moving ahead six years to 2015, Disney was still on top, with 20,492,000 guests visiting Magic Kingdom. However, the gap between Disney and Universal began to close. Disney's Hollywood Studios, currently the least-visited theme park at Walt Disney World, had an annual attendance of 10,828,000 guests. Universal Studios, meanwhile, saw 9,585,000 guests visit in 2015. Over the course of six years, a difference of more than 4 million guests became one of a little over 1 million.
So what happened? Universal stepped up its game! During those six years, Universal Studios created numerous additions to both of their theme parks, including two separate areas themed around the Harry Potter franchise. These additions have nearly doubled the attendance for Universal parks, while the attendance at Disney Parks has remained relatively stagnant.
In short, Universal Studios has been able to close the gap between themselves and their theme park rival due to both investments in new attractions and strategic choices of which intellectual properties to use for those attractions.
Universal's latest attraction, Race Through New York Starring Jimmy Fallon, represents the former of these achievements without representing the latter.
You read that correctly, friends. Universal Studios is opening an attraction based around Jimmy Fallon, host of The Tonight Show, on April 6. Based on the press release issued by Universal, the theme park is quite optimistic about the prospects of this attraction. Theme park enthusiasts, meanwhile, seem to be a little less enthusiastic. The choice of Jimmy Fallon as an intellectual property for the ride is undoubtedly a bizarre one. Unfortunately for Universal Studios, it could also end up being a costly one.
---
Universal Studios Rumors and Reports: Is Back to the Future Coming Back to Universal Studios?
---
First and foremost, you may be wondering to yourself, "What kind of ride would a Jimmy Fallon ride be anyway?" According to the press release from Universal Studios, Race Through New York Starring Jimmy Fallon will center around Jimmy Fallon and his audience (AKA the riders) embarking on a journey through the streets of New York City on modified go-karts, passing by iconic NYC landmarks and not-so-iconic characters and skits from Fallon's version of The Tonight Show.
Of course, guests won't really be placed inside modified go-karts. Instead, they will be placed in what Universal describes as "the world's first-ever flying theater", which can seat up to 72. The ride is speculated to be similar to Soarin' at Walt Disney World, only with that added Jimmy Fallon "flair". Now you can experience Jimmy Fallon's fake laughter on a whole new level!
Regardless of what I or other like-minded individuals may think of Mr. Fallon and his "comedy," the fact remains that as a late-night television host, the man is very popular. In 2009, Fallon entered the world of late night television with his own show, Late Night with Jimmy Fallon. Only a few years later in 2014, he took over the role as the host of The Tonight Show after Jay Leno retired, presumably to make more videos about his impressive car collection.
Fallon is currently contracted to be the host of The Tonight Show through 2021, guaranteeing a tenure of at least seven years. Still, compared to the longevity of other intellectual properties that Universal has access to, seven years is a drop in the hat. That presents an interesting question for Universal Studios: Does an attraction based around Jimmy Fallon have the potential longevity of some of its other popular attractions?
---
Mario Kart in Real Life: Nintendo Is Coming to Universal Studios
---
Over at Disney's Magic Kingdom, rides such as The Haunted Mansion, Jungle Cruise, and It's a Small World have been around since the park first opened in 1971, and these attractions continue to be popular to this day. Guests describe the rides as being classic or timeless, a testament to their longevity.
Meanwhile, the only major ride at Universal Studios that is still around from when the park first opened in 1990 is The E.T. Adventure. Long gone are the days of "riding the movies".
One could argue that Universal Studios is simply better at adapting to the tastes of their current guests and more willing to make changes than Disney is. On the other hand, it certainly costs Disney a lot less money to avoid constantly opening and closing attractions whenever their popularity begins to wane.
The potential problem surrounding Race Through New York Starring Jimmy Fallon is not the technology behind the ride, as it is certain to be impressive from a technical standpoint. Rather, it is the longevity of the ride's popularity. Will a Jimmy Fallon ride continue to be popular 45 years from now, as many of Disney's attractions have continued to be?
While no official statement has been issued by Universal about the cost of the attraction, it will certainly cost quite the pretty penny. As such, Race Through New York Starring Jimmy Fallon will need to remain a popular attraction for quite some time in order for it to be a good investment for Universal. Jimmy Fallon may not remain as the host of The Tonight Show for "quite some time".
Perhaps "Race Through New York" will remain a popular attraction based on the merits of the attraction itself, as opposed to the popularity of the intellectual property it is based upon. That certainly seems to be the case for Splash Mountain, which is based upon Song of the South, the movie that Disney wants you to forget about.
On the other hand, perhaps the latest attraction from Universal Studios will go down in history as their most expensive misstep. In the end, it all depends upon the fickle whims of theme park guests when they head to Universal Studios this spring. Who knows? Disney might even be inspired to develop their latest hit: Race Through L.A. Starring Jimmy Kimmel.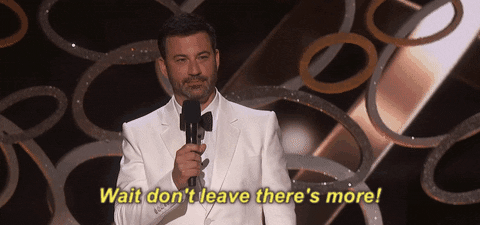 News Source: Universal Orlando Resort, Themed Entertainment Association, Screener
Zachary Berry currently resides in the Dayton, Ohio area. However, he enjoys traveling from place to place, as he was born in Oklahoma City and has also lived in Albuquerque and Orlando (such is the life of a military brat). Zachary graduated from Ohio University with a major in Strategic Communication, which is fancy talk for advertising and public relations. Beginning his career at The News Wheel as a lowly intern, he was able to climb his way to the top, eventually claiming his place within the last cubicle on the left. Other jobs that Zachary has held include driving around a safari truck at Disney's Animal Kingdom. When he's not putting his nose to the grindstone, Zachary enjoys watching and critiquing movies and television. See more articles by Zachary.