Added on August 13, 2018
The News Wheel
2002 chevrolet silverado , affordable used pickup truck , Autoblog , Chevy trucks , top 6 best used cars for $5k list
2002 Chevrolet Silverado Makes Autoblog's Six Best Used Cars for $5K List
Autoblog recently released its "6 Best Used Cars for $5,000" list. While it featured sedans, crossovers, and a Jeep model, only one pickup truck made the cut: the 2002 Chevrolet Silverado.
The Autoblog team expressed just one of the reasons they fell in love with the '02 Silverado. The team was impressed by its 5.3-liter V8 engine and four-speed automatic transmission, which provides capable potency for modern drivers despite the vehicle's older model year. Here are some reasons to love the 2002 Silverado.
---
Muscular and Mighty: Discover the 2018 Chevy Silverado
---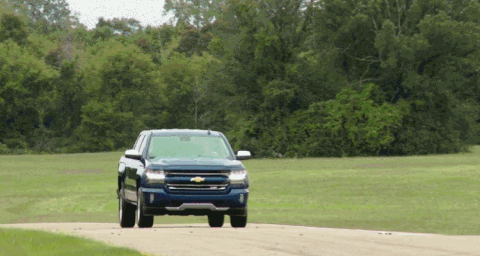 Capacious and brawny
The 2002 Silverado has a maximum seating capacity of six, to accommodate a few friends, coworkers or family members. It's available with a 5.3-liter V8 engine which outputs a healthy dose of 285 horsepower and 325 torque. While not the most potent version of the model, it supplies noteworthy energy for moderate hauling and towing needs, to make any job a breeze. A maximum towing capacity of 5,000 pounds means that you can bring along the family camper or a small trailer on your next road trip.
Purposeful and comfortable features
Practical features include tow hooks and intermittent wipers, while the inside floor mats will protect the vehicle's floors. You can also enjoy the comforts of small luxuries like a leather steering-wheel and adjustable lumbar support for the front seats. Keyless entry and cruise control are two other helpful perks that make the driver's role easier.
Safety amenities
An automatic braking system enhances the truck's ability to turn while braking, which results in greater traction on slippery roads. An engine immobilizer and security system will help protect your investment from thieves and hackers, if the technology senses that the key inserted isn't the correct original manufacturer key.
---
Back to School: Teaching your kids about cars
---
News Sources: Autoblog (here and here), NADA Guides
The News Wheel is a digital auto magazine providing readers with a fresh perspective on the latest car news. We're located in the heart of America (Dayton, Ohio) and our goal is to deliver an entertaining and informative perspective on what's trending in the automotive world. See more articles from The News Wheel.