Added on October 30, 2018
The News Wheel
t-day , thanksgiving day , thanksgiving dinner , thanksgiving dishes that travel well , Travel-Friendly Thanksgiving Dishes , travel-proof dishes , traveling during the holidays
5 Travel-Friendly Thanksgiving Dishes
Thanksgiving is just around the corner. If you'll be traveling to visit relatives and partake in festive food this holiday, you might be already planning what dish you want to bring. You might also start to worry about your dish making it to the destination in one piece.
Besides strategically packing and securing Thanksgiving Day dishes in your vehicle, is there a secret weapon to ensure that your dinner contribution remains intact during the journey? Here are five travel-proof dishes we recommend that are known for their stability during transportation. (Because you have better things to do during the drive than worry about gravy spilling on your vehicle's upholstery or carpet…like that new audiobook you've been meaning to listen to.)
---
An Abundance of Technology: Discover the high-tech amenities of the 2018 Chevy Equinox
---
[wptab name='Salad']
Salad
An often overlooked Thanksgiving Day dinner side, salad is one dish that's easy to prepare and keep in one piece during a road trip. Skillet contributor Jaime Green recommends a fall slaw style of salad or a roasted vegetable dish that you can keep at room temperature.
[/wptab]
[wptab name='Bread']
Bread
Whether you prefer dinner rolls or a loaf of rye, bread is one of the simplest food items to transport. It's also quick to warm up once you reach your destination; or serve it at room temperature for even less hassle.
[wptab name='Casserole']
Casserole
Dense and sturdy, a casserole of mashed potatoes, green beans or sweet potatoes tends to hold its own on a journey. Pack it in an insulated bag to keep it warm, or simply stick it in the oven to reheat it once you get to your Thanksgiving host's home.
[wptab name='Cranberry Sauce']
Cranberry sauce
Make this dish ahead of time then keep it chilled by storing it in an insulated bag or cooler. Even without these transportation items, it's an easy side to refrigerate and resolidify, once you get to your destination.
[wptab name='Dessert']
Dessert
Pies also fall into the stable, hard-to-spill category. If you're able to choose what type of dessert to bring, you might want to opt for cookies or muffins which tend to retain their shape and consistency a bit better than pies.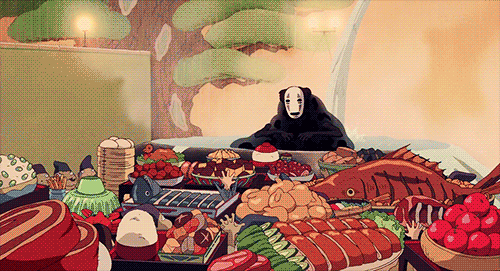 [end_wptabset]
---
Stay Connected on Holiday Road Trips: Benefits of OnStar technology
---