Added on March 12, 2018
The News Wheel
2018 Chevy Equinox , chevy equinox safety features , Daylight Savings Time , drowsy driving , dst , NHTSA , spring equinox , spring forward
A Spring Equinox for the Spring Equinox
The Monday after Daylight Savings Time (DST) is known for a peak in accidents on the road. According to a study performed by Johns Hopkins University and Stanford, researchers analyzed 21 years of fatal car crash statistics from the NHTSA. The results indicated that the number of accidents increased to 83.5 on this date, compared with the number of average accidents on any given Monday (78.2).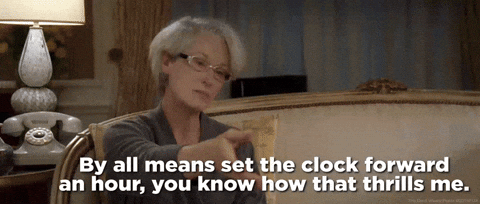 While you're commemorating, surviving, and/or celebrating the Spring Equinox this year, why not take a moment to appreciate the safety and thoughtful features of the 2018 Chevy Equinox. This vehicle provides a well-rounded line of defense against sun glare and other hazards, both on this day as well as the rest of the year.
---
Purchasing Perks: Chevy owner benefits

---
[wptab name='Safety Features']
Rear Seat Reminder
If you're feeling sleepy the day after DST, this helpful infotainment display alert can help you avoid leaving your children in the backseat. The function activates when the technology detects that you've just turned off your vehicle.
Lane Keep Assist
When you're driving on little sleep or if you tend to go on long road trips, this thoughtful technology helps keep you safely in the center of your lane. Lane Keep Assist with Lane Departure Warning employs gentle steering wheel nudges when the system senses that your vehicle is starting to drift outside of the lane lines.
Forward Collision Alert 
If you're not a morning person, the Monday after DST can feel as pleasant as sticking your head in a vice. The Forward Collision Alert will help warn you of any objects, pedestrians, or vehicles that the radar and camera detect.
Happy Early Spring, from all of us here at The News Wheel. (And don't forget to adjust your vehicle's clock!)
---
Maintenance Smart: Upkeep tips for your tires

---
[end_wptabset]
News Source: Vox