Added on March 13, 2018
The News Wheel
AI , artificial intelligence , Beijing Testing Facial-Recognition Glasses , police can identify criminals and license plates faster , technology that benefits the police
Beijing Testing Facial-Recognition Glasses That Could Revolutionize the Criminal Identification Process
Police in Beijing are testing out futuristic sunglasses that are equipped with facial recognition and license-plate identifying technology. This AI gadget  comes on the heels of technology products such as the high-tech dash cams that Coban Technologies has been tweaking, to help police identify suspects and bring them to justice more quickly. But, unlike the dash cams, sunglasses would be an even more portable tool for cops to use, since they can take the gadget with them when they leave their vehicle.
The glasses have the capacity to identify both passenger faces as well as license plates in just milliseconds. The glasses compare faces and cars to a "blacklist." If a match is identified, the gadget then displays a red box and warning sign to alert the police officer to take action.
The technology should help cops nab a wide range of criminals, whether they've committed a minor infringement like shoplifting or turning left during a red stoplight, or a more serious offense like smuggling drugs or trafficking humans.
---
Rewarding Regal: Just a few reasons to bring home a Buick Regal
---
Currently, China has 170 million surveillance cameras. The government's goal is to triple this number by 2020, and enhance the technology so that it can identify any citizen in just three seconds.
While this invention might blur the line between individual privacy and public safety, China's motive is simply to ramp up security to keep its citizens safe. Regions such as the Xinjiang area are already incorporating high-security initiatives which include collecting iris scans, blood types, and fingerprints from citizens. Police in this zone are also requesting citizens to install surveillance apps on their smartphones, to further help police efforts.
Regardless of whether or not the rest of the world will welcome this potentially invasive technology, the facial recognition sunglasses are definitely a cool new invention. Soon, police around the world might regularly sport the Nemo-worthy eyewear when they're on the job (let Matrix fans rejoice). We await more news about the gadget's success (or lack of success) in Beijing.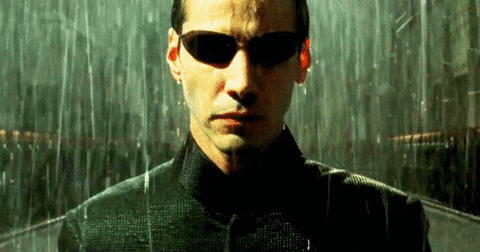 ---
Enhanced Offerings: Anticipating the 2019 Chevy Silverado 4500HD/5500HD

---
News Source:
Business Insider
The News Wheel is a digital auto magazine providing readers with a fresh perspective on the latest car news. We're located in the heart of America (Dayton, Ohio) and our goal is to deliver an entertaining and informative perspective on what's trending in the automotive world. See more articles from The News Wheel.