Added on December 12, 2017
The News Wheel
adaptive forward lighting , Buick , festival of lights , fog lights , hanukkah , HID headlamps , interior lighting , light technology , lighting technology
Celebrating Buick's Illuminating Technology This Hanukkah
This evening marks the start of Hanukkah, a holiday known as the Festival of Lights. As a tribute to this festive occasion, we'd like to celebrate the variety of modern light technology present in Buick vehicles that makes our lives easier, both during this season and throughout the rest of the year.
HID Headlamps
Vehicles such as the Buck LaCrosse employ this type of headlamp which improves the driver's visiblity in low-light conditions, whether that be a parking garage or the dusky shadows of night. High-Intensity Discharge (HID) headlamps automatically detect the surrounding traffic conditions and turn on or off, accordingly. It also has a feature that lets you tap the turn signal lever to briefly flash the headlights before you pass a vehicle, to help alert drivers ahead of you on the road.
---
Delight in December: Holiday activities in St. Louis
---
Fog Lamps
Available on vehicles such as the Buick Envision, Cascada, and Regal, fog lamps are yet another modern lighting technology to celebrate this Hanukkah. They cast broad beams of light low to the ground to provide maximum illumination for drivers when roads are foggy, misty, or otherwise obscured.
Adaptive Forward Lighting
This technology senses which direction the car is traveling in, then pivots the headlights accordingly. It makes it easy to see around the next bend when navigating dark city streets at night or trekking through curvaceous country roads to get to your friend's Hanukkah party.
Interior Lighting
Although exterior lighting is useful, what would we do without illuminating perks on the vehicle's interior? From ambient lighting to reading lights to footwell lighting, these thoughtful features help us to read maps, peruse the latest novel, or locate holiday food we're transporting that is hiding out of sight somewhere on the backseat floor.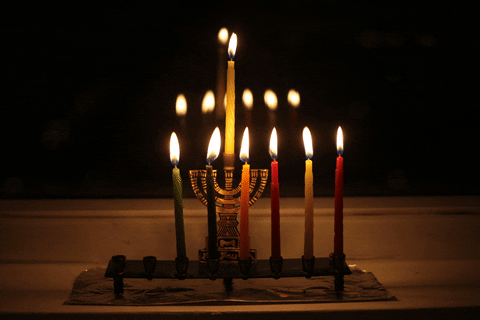 From all of us here at The News Wheel, we wish you and your family a Happy Hanukkah!
---
Refresh Your Ride: Accessories to spruce up your Buick
---