Added on August 4, 2015
The News Wheel
Balloon , Despicable Me , Dublin , Minions , Traffic jam
Giant Minion Inflatable Causes Despicable Traffic Jam in Dublin
Say what? Drivers caught in Dublin, Ireland, traffic were treated to a delay from an unlikely source: a giant inflatable Minion!
The Journal.ie reports that an inflatable Minion from the movie Despicable Me blocked cars on a busy road yesterday.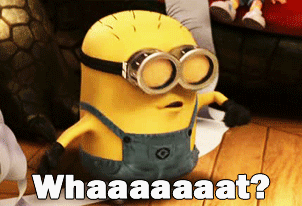 The Minion balloon was a prop at a local fair. However, a strong gust of wind carried the inflatable, which stood between 30 and 40 feet tall, to its inconvenient location on Old Swords Road.
---
Summer Movie Mercedes: Mercedes-Benz of Buckhead Hosts Jurassic World Preview for Customers
---
While the story may seem humorous, unlike the Minions this is no laughing matter. One driver reported that the balloon knocked the wing-mirror off of his car. Fortunately, that seemed to be the only damage.
One motorist contacted the Irish national police about the incident. They made it out to the scene, deflated the Minion, and removed it from the road.
Only in Dublin would a giant #Minion block the road pic.twitter.com/B0A63SPHI4

— Wayne L (@WayneLawlor) August 3, 2015
However, the story isn't over for Dublin City Councilor Paul McAuliffe. The councilor is currently planning to launch an investigation into the fair's health and safety measures to find out if they were at fault for the incident.
Perhaps he should check if nefarious supervillain Gru is invloved in any way.
---
Mercedes Reaches New Heights: Mercedes C 250d 4Matic Sets Record at Pikes Peak
---
News Source: The Journal.ie
The News Wheel is a digital auto magazine providing readers with a fresh perspective on the latest car news. We're located in the heart of America (Dayton, Ohio) and our goal is to deliver an entertaining and informative perspective on what's trending in the automotive world. See more articles from The News Wheel.