Added on June 30, 2017
Zachary Berry
drone , MINI , Oscar Mayer , Oscar Mayer Wienermobile , Wienermobile
"Meat" the Oscar Mayer WienerFleet
Discover the best of the "wurst" in Oscar Mayer's fleet of wiener-shaped vehicles
The Oscar Mayer Wienermobile is undoubtedly one of the greatest feats of engineering and ingenuity to ever come out of the automotive industry. Few vehicles manage to capture the true spirit of America better than this wiener on wheels.
Since 1936, Hotdoggers (the name for drivers of the Wienermobile) have been delivering Oscar Mayer hot dogs to hungry people across the country behind the wheel of the Wienermobile. But let's be "frank." Times are changing, and if Oscar Mayer wants to keep up with the rapidly-advancing automotive world, then they need to constantly "ketchup."
Fortunately, over the years Oscar Mayer has "mustard" a fleet of various hot dog-based vehicles. Oscar Mayer even recently added a WienerDrone to its collection, and that's no "bologna."
With the WienerDrone and WienerCycle making their debut this Fourth of July in Weiner, Arkansas, now seems like an opportune time to go over Oscar Mayer's assortment of vehicles. That is why I "relish" the opportunity to present to you the Oscar Mayer WienerFleet.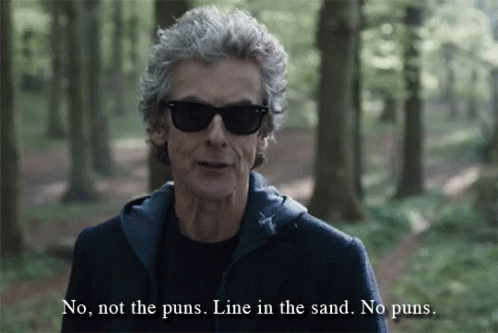 Man, aren't hot dog puns the "wurst?" I do have to say that I'm really "on a roll."
---
A Rather Senior Wienermobile: Happy 80th Birthday, Oscar Mayer Wienermobile!
---
[wptab name="Wienermobile"]
Wienermobile
Introduced: 1936
Specialty: Long Distance Delivery
Hot Dog Payload: 27,000 Hot Dogs
Powertrain: 330-horsepower 6.0-Liter V8 Engine
Length: 27 feet
[/wptab]
[wptab name="WienerMini"]

WienerMini
Introduced: 2008
Specialty: Rapid Delivery
Hot Dog Payload: 100 Hot Dogs
Powertrain: 168-horsepower 1.6-Liter Turbo Four Cylinder Engine
0 to 60 Speed: 9.7 seconds
[/wptab]
[wptab name="WienerRover"]

WienerRover
Introduced: 2015
Speciality: Off-Road Delivery
Hot Dog Payload: 6 Hot Dogs
Drivetrain: Four-Wheel Drive
Length: 44 inches
[/wptab]
[wptab name="WienerCycle"]

WienerCycle
Introduced: 2017
Speciality: Urban Delivery
Hot Dog Payload: 8 Hot Dogs
Powertrain: 8.5 horsepower
Fuel Efficiency: 80 MPG
[/wptab]
[wptab name="WienerDrone"]

WienerDrone
Introduced: 2017
Speciality: Remote Location Delivery
Hot Dog Payload: 1 Hot Dog
Max Altitude: 1,200 feet
Max Flight Time: 15 minutes
[/wptab]
[end_wptabset]
---
Follow This "Link": Remote Control Oscar Mayer Wienermobile Arrives Just in Time for the Holidays
---
Want to see more of the Oscar Mayer WienerFleet in action? Then check out this video from Oscar Mayer:
Source: Kraft Foods Group
Zachary Berry currently resides in the Dayton, Ohio area. However, he enjoys traveling from place to place, as he was born in Oklahoma City and has also lived in Albuquerque and Orlando (such is the life of a military brat). Zachary graduated from Ohio University with a major in Strategic Communication, which is fancy talk for advertising and public relations. Beginning his career at The News Wheel as a lowly intern, he was able to climb his way to the top, eventually claiming his place within the last cubicle on the left. Other jobs that Zachary has held include driving around a safari truck at Disney's Animal Kingdom. When he's not putting his nose to the grindstone, Zachary enjoys watching and critiquing movies and television. See more articles by Zachary.