Added on January 15, 2018
The News Wheel
level 1 , level 2 , level 3 , safe driving in winter , snow emergency levels in ohio , snow storm , who determines the snow emergency level , Winter Driving
Ohio Snow Emergency Levels and Who Determines Them
If you live in the Buckeye State, chances are that the past couple of weeks have had quite a few wind chill advisories, snow advisories, and maybe even snow emergencies. This winter's definitely kicked butt as far as inclement weather goes.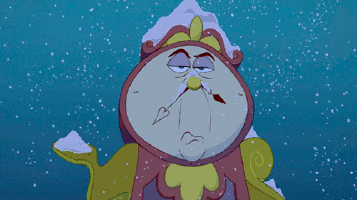 Whether you love snow or consider it a huge inconvenience, here's some essential things you should know about snow emergency levels in Ohio and what that means for driving.
Who Establishes the Snow Emergency Levels
According to Sheriff Matt Champlin from Gallia, the office of sheriff has the authority to declare a snow emergency level. A sheriff relies on multiple resources to inform this decision, however. As Champlin said, "We communicate with our 911 center and emergency personnel, and evaluate the situation with what our guys out on the streets are seeing, good open lines of communication […] are necessary. We are all after the same thing…safety on the roadway."
---
Upgraded Interior: Katzkin upholstery to elevate your Chevy

---
What Each Snow Emergency Level Means 
There are three different levels of snow emergencies that vary depending on the severity of the road conditions. The Ohio Committee for Severe Weather Awareness (OCSWA) defines each level as follows:
Level 1: Roadways are hazardous with blowing and drifting snow. Roads may also be icy. Motorists are urged to drive very cautiously.

Level 2: Roadways are hazardous with blowing and drifting snow. Roads may also be very icy. Only those who feel it is necessary to drive should be out on the roads. Contact your employer to see if you should report to work. Motorists should use extreme caution.

Level 3: All roadways are closed to non-emergency personnel. No one should be driving during these conditions unless it is absolutely necessary to travel or a personal emergency exists. All employees should contact their employer to see if they should report to work. Those traveling on the roads may subject themselves to arrest.
To Drive, or Not to Drive?
According to these categories it's legal to drive during Level 1 and Level 2 snow emergencies. Though if you feel uncomfortable driving to work, don't be afraid to use a vacation day and/or work from home. If it's a Level 3 snow emergency in your area, however, then you could get a ticket if a police officer catches you out on the road.
From all of us here at The News Wheel, stay safe this season—and exercise personal discretion when deciding whether or not to venture out on the wintry roads.
---
Get a Grip: New tires for optimum traction this winter

---
News Sources: OCSWA, Gallipolis Daily Tribune