Added on December 14, 2018
The News Wheel
holiday road trip car-singing , jingle bell rock , singing in the car during holidays , top christmas songs singing in the car
Singing in the Car and Other Holiday Road Trip Trends
Many individuals and families embark on road trips to visit family and friends during the holidays. A new study from OnePoll documented the most common occurrences that happen during a holiday road trip.
According to the study, 67 percent of families claim they frequently sing together in the car during the trip, while 26 percent claimed they sung popular holiday songs during their ride. The top Christmas song choice was "Jingle Bell Rock," with "Rudolph The Red-Nosed Reindeer," "We Wish You A Merry Christmas," and "Santa Claus Is Coming To Town" also ranking high on the car-singing list.
The OnePoll study also found some additional interesting statistics for family holiday road trips. "Carguments" over things like which radio station to listen to happened on average 27 minutes into the trip. Those traveling with children are bound to hear remarks like "I'm hungry," "I'm tired," or "I have to pee" about six times during the journey.
---
CPO Assurance: Reasons to buy a certified pre-owned vehicle
---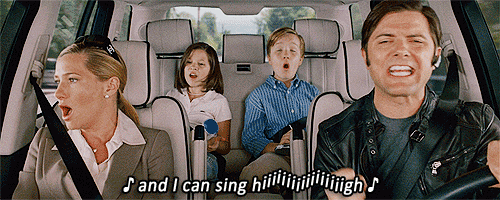 The study also indicated that auto-related incidents frequently impacted many travelers' road trips. For instance, 32 percent of survey participants claimed their car had a technical mishap during the route. Sixty-eight  percent of participants said they had experienced a flat tire scenario when holiday road-tripping.  Brake noises (29 percent), transmission issues (32 percent), check engine light errors (38 percent), and engine failures (40 percent) were other problems drivers encountered en route to their destinations.
Despite these surprising car trouble stats, holiday road trips still remain a favorite part of the season for many Americans, with 62 percent of participants expressing a sense of excitement before starting their trip.
Stay safe on the roads this holiday as you enjoy visiting loved ones. And make sure to belt out your favorite Christmas songs to make the journey a bit more pleasant.
---
Smart Buyer: Discover the advantages of leasing
---
News Source: New York Post