Added on November 15, 2017
The News Wheel
Mario , Mario Kart , panama city beach , panama city beach things to do , pcb , race city , race city panama city beach , real life mario kart , spring break panama city beach , things to do in panama city beach , things to do pcb
There's More Real-Life "Mario Kart" in Panama City Beach
Remember a few months back when we found a place to play real-life Mario Kart in Branson, Missouri? Well, we found another one—this time in Panama City Beach, Florida.
Race City is located on Front Beach Road in Panama City Beach, which runs right along the water of the Gulf Coast, giving Race City's Mario Kart-esque race tracks a pretty nice view. Along with its tracks, Race City also has a roller coaster, skycoaster, mini golf, arcade, and more. Race City has four different go-kart tracks with varying skill levels and height requirements.
---
New Vehicles: Check out the 2017 Mitsubishi lineup
---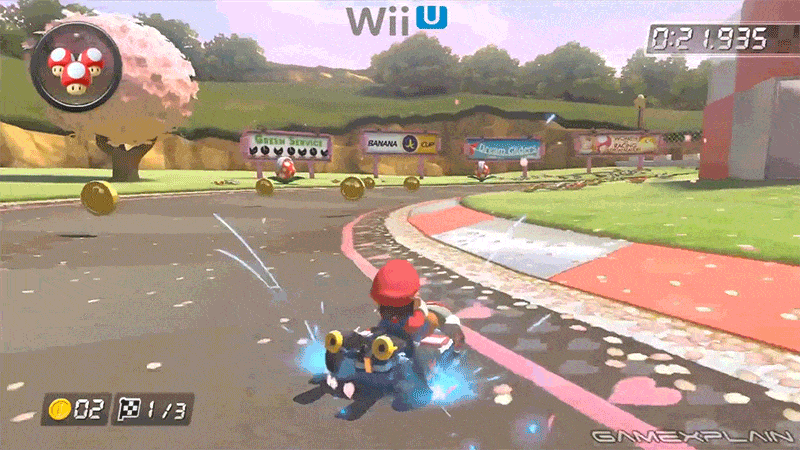 Golden Gate Track
Pictured above, the Golden Gate Track is designed to look like the Golden Gate Bridge in San Francisco. According to Race City, the Golden Gate Track is the "fastest, tallest, and steepest go kart track in Panama City Beach." The track rises more than 40 feet in the air, giving riders a gorgeous view. You must be 54 inches tall to ride.
Pro Track
This track, full of skill-testing twists and turns, requires riders to be a bit taller. With a 60-inch height requirement, Pro Track is designed to challenge every go-kart skill level, even those who consider themselves to be pros.
Speed Track
If you have a need for speed, this is the track for you. Speed Track is built with hairpin and banked turns for added thrills as you put your foot to the floor. You can enjoy this track on your own or take a spin with someone from your family, thanks to a double-seater car that is available. You must be 54 inches tall to ride the Speed Track.
Lil' Speedy
If you're on a family vacation and don't want to leave the little ones behind, Lil' Speedy can help. With a height requirement of only 42 inches, some of the youngest family members can join in on the fun. Race City says that this kids-oriented track is "at least five times bigger than any other kids go kart track in Panama City Beach."
---
Pensacola, Florida: The history behind the city
---
It's exciting and nostalgic to see so many cities popping up with real-life Mario Kart-inspired race tracks. We can all dive back into our childhoods with these tracks and experience the game from Mario's shoes. This seaside town is the perfect destination for your next road trip. You can hit Race City for real-life Mario Kart or visit one of the many other things to do in Panama City Beach.
---
Source: Race City
The News Wheel is a digital auto magazine providing readers with a fresh perspective on the latest car news. We're located in the heart of America (Dayton, Ohio) and our goal is to deliver an entertaining and informative perspective on what's trending in the automotive world. See more articles from The News Wheel.