Added on April 2, 2015
Chris Lasko
Chrome MINI Cooper , David Bowie , MINI Cooper
Chrome MINI Prank: A David Bowie Copycat?
Yesterday (April 1st), MINI put out a press release about a new model made entirely of chrome that had the power to dazzle—or possibly blind—you. The idea itself seemed pretty legitimate, until I got to the part of the press release that claimed "By way of a precaution, MINI expressly points out to photojournalists who wish to attend the event that it will be compulsory to wear sunglasses and that it is not possible to permit the use of flash due to physically uncontrollable reflections."
Nice try, MINI. You're not fooling this guy.
But after some research on the subject of chrome MINIs, it came to my attention that there is, in fact, an actual chrome MINI in the world. And that chrome MINI belongs to none other than legendary British rocker David Bowie. It's a classic Mini Cooper, made in 1999 for the brand's 40th birthday, and it's entirely covered in what looks suspiciously like mirrors. It's also a thousand times more awesome than anything MINI could pretend to come up with in an attempt to prank us.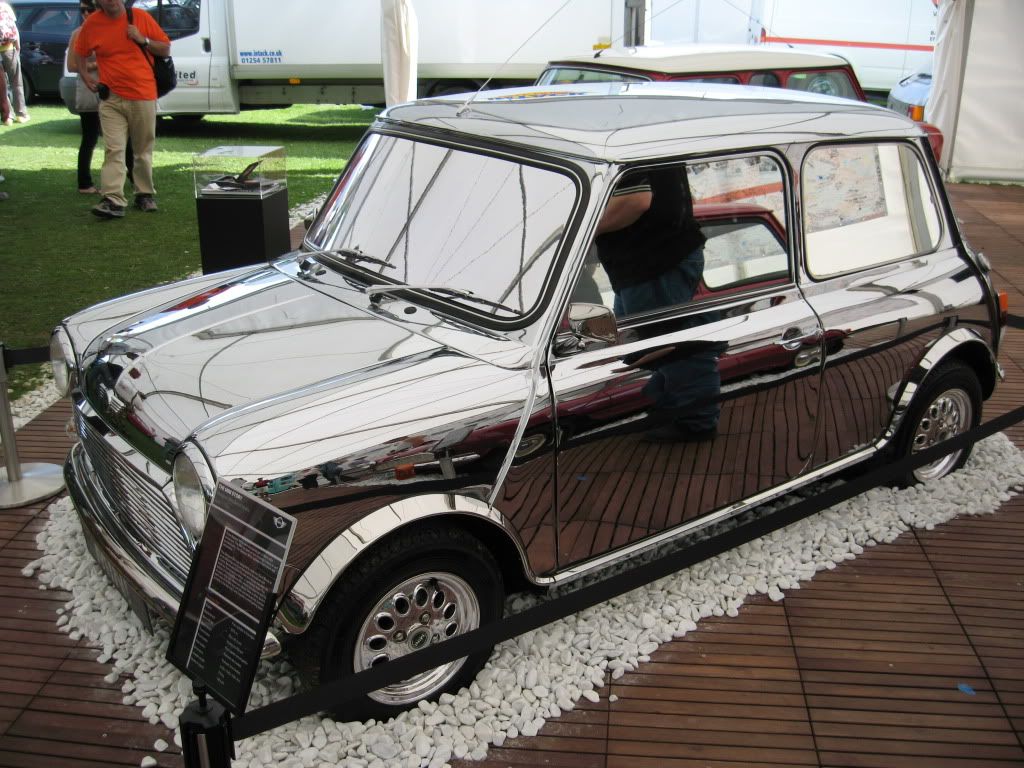 After last year's MINI Cooper T prank, I certainly expected something on par with the idea of a MINI that ran on a good ol' British cup of tea. Am I the only one in thinking that MINI's prank this year fell flat, and that I'd take Bowie's Cooper over the "MINI with Chrome Line Exterior Deluxe" any day?
Via: Jalopnik
Chris Lasko is Motoring Manager at MINI of Pittsburgh and has been part of the MINI team there since 2010. Married for over 25 years with three kids, Chris is a bow-tie-wearing, Starbucks-drinking, bulldog-owning, soccer-watching culinarian. Follow Chris on Google+