Added on February 3, 2017
The News Wheel
Discovery Channel , Jeep , Marshawn Lynch , monster truck , Seattle Seahawks
Former Seattle Seahawks Player Marshawn Lynch Runs Over Jeep with a Monster Truck
During Super Bowl XLVIII, former NFL player Marshawn Lynch helped lead the Seattle Seahawks to a huge victory over the Denver Broncos. With Super Bowl LI this weekend, one has to wonder what Lynch has been up to three years after his Super Bowl appearance and one year after his retirement.
As it turns out, he is running over Jeeps in a monster truck!
Don't worry, though. Your Jeep is not in any danger from a renegade, monster truck-driving Marshawn Lynch. The former NFL player performed the feat during an episode of Discovery Channel's Diesel Brothers.
---
Dents in Your Vehicle?:  How to Fix a Car Dent
---
Diesel Brothers follows the exploits of mechanics Heavy D and Diesel Dave as they work to transform worn-out trucks into stylized custom vehicles, powered, of course, through diesel fuel.
However, the Diesel Brothers team is not opposed to a little destruction now and again, as they will often obliterate worn-down vehicles. They also aren't opposed to celebrity guest stars, such as a certain former Seahawks player.
During his appearance on Diesel Brothers, Lynch began by driving a large yellow monster truck around the yard. Eventually, he and the Diesel Brothers team began to "ghostride" the vehicle. For those uninitiated in the ways of ghostriding, the Diesel Brothers and their guest allowed to the vehicle to roll around while they stood on its hood, its roof, and even its wheels.
Nevertheless, Lynch's appetite for destruction was far from quenched when he caught sight of a warn-down Jeep Grand Cherokee model.
"I want to drive over the car," Lynch informed the Diesel Brothers.
The group then proceeded to drive over the vehicle, crushing its chassis. As they did, Lynch performed donuts in the scrap yard with the destroyed Jeep still trapped under the monster truck.
---
75 Years of Jeep: Jeep's 75th Anniversary Marks Decades of Innovation and Excellence
---
You can view the entire cavalcade of carnage in the video below:
All things considered, we'd say that the Jeep still ended up in better shape than the Denver Broncos during Super Bowl XLVIII.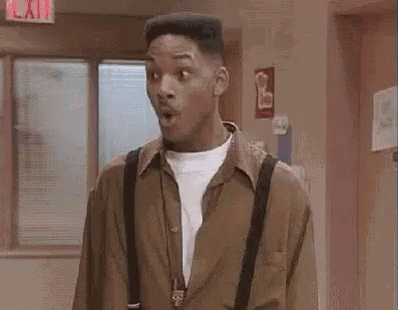 News Source: SB Nation
The News Wheel is a digital auto magazine providing readers with a fresh perspective on the latest car news. We're located in the heart of America (Dayton, Ohio) and our goal is to deliver an entertaining and informative perspective on what's trending in the automotive world. See more articles from The News Wheel.