Added on July 24, 2018
The News Wheel
safe driving , safety tips for solo driving , stay safe when driving alone , summer road trips
Safety Tips for Driving Solo this Summer – Part 1
Whether you're trying a new outdoor activity, participating in a food festival downtown, or hitting the road to explore new destinations, solo driving has unique safety risks. Enjoy the freedom of the open road while minimizing the likelihood of carjacking and other crimes, by implementing some basic strategies.
Keep on top of vehicle maintenance
Regularly schedule car service appointments with a local mechanic or a certified dealership mechanic to ensure that the key components of your vehicle are operating safely and smoothly. Change the oil, check the brakes, replenish vehicle fluids, and make sure your vehicle's battery stays sufficiently charged. This will help avoid a vehicle breakdown during a solo road trip, especially when driving through rough parts of town or dark city streets.
---
Heavy-Duty Hauler: Meet the Chevy Silverado 2500
---
Smart parking strategies
Where you park is another key way to stay safe when driving alone.  Park in well-lit parking lots or garages, near other vehicles. Avoid isolated areas with low lighting. You can also casually let the parking attendant know where you parked your vehicle, as you're on your way back to retrieve it. If you don't drive through the pay window shortly after that, the attendant will be aware of potential mishap.
Keys and locks
Make sure to have your keys in your hand well in advance of opening your car. It's also important to lock the car doors as soon you enter the vehicle. Yet another defense against carjacking and/or abduction is to purchase a key fob case specifically designed to protect hackers from stealing your key's unique signal. If you're low on money, carry your keys inside a wad of tin foil, which can prove equally effective in protecting your key's signal from cybersecurity hacks.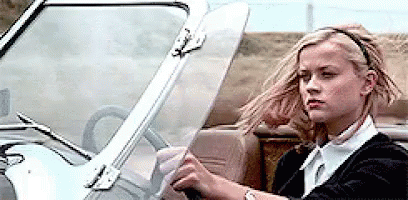 Stay tuned for more solo driving strategies in the days ahead, to ensure that your road trips are as fun as they are safe.
---
Contemporary Convenience: Discover the 2018 Chevy SUV Lineup
---
News Source: Edmunds